Ant Financial is targeting agriculture insurance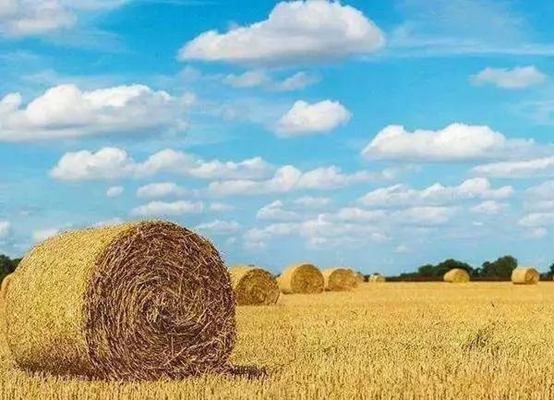 Ant Financial is going for insurance again and this time, they have targeted the relatively unpopular sector in insurance---agriculture insurance.
CIRC, the Chinese regulator, has agreed China United Insurance Holding to invest 30 million CNY in AgriUnion Technology and to acquire 60% of its shares. The other major shareholder of AgriUnion Technology is Shanghai Yunxin Investment, which is a wholly-owned subsidiary of Ant Financial.
This is the first time CIRC has approved an insurance company to get involved with an Agriculture Technology company. China United Insurance has announced that they are going to provide a one-stop service featuring with Internet, finance, insurance and agriculture supply chain altogether.
Starting in auto insurance, now Ant Financial is exploring the neglected market of agriculture insurance.
Why agriculture insurance?
Rural area is actually a new front of Fintech. Despite of the unpopularity to the public, Chinese Internet giants have already been preparing to grab a share in rural areas.
It would be a tall tale if someone talked about selling commercial insurance in rural areas in China years ago. But nowadays, it seems like we are walking into a 'Golden Age' of rural businesses thanks to the rising of following factors:
Market Space
The rural population is close to 900 million in China, which is so huge that the population along could provide enormous advantages to the rural market. On the other hand, an increasing number of rural residents have been working in major cities and they have improved the income level and structure of rural families. According to economic theories, when the living conditions of residents improves, residents will proactively rise their consumption level to match the living conditions. Therefore, more and more residents will consider buying insurance, which was a luxury before.
In the perspective of insurance, rural market is attractive as well. Due to intense competition, insurance market in urban area is more or less saturated. It is difficult for insurers to gain more profits there. But the rural area is more like a virgin land with huge potentials.
Market Condition
In terms of rural finance, the financial expense and insurance premiums are growing among rural residents and account for an increasing share in rural Household Consumption Expenditure. With the improving efficiency and deepening penetration of finance in rural area, the real economy is hugely benefited and grew significantly. That development in turn has boosted the popularity of insurance and market efficiency, and more importantly, has provided a favorable financial environment for commercial insurance.
Policy Support
Chinese Central Government is implementing a supplying side reform in agriculture and has set an important role for insurance in agriculture. In its arrangement, government is encouraging more Fintech innovations from financial institutions in order to provide petty loans, payment, insurance and all other financial services in rural areas.
Commercial insurance types in rural area
1. Featured crops insurance
Crops like maize, wheat and rice are covered by insurance subsidies from central government. Other kinds of crops with high value like ginseng, oranges and mushrooms are still lacking their customized insurance. Insurance companies have launched featured crops insurance like egg price index insurance, rain insurance for waxberry in recent years.
2. Property insurance in rural area
It contains 3 sub-categories. The first is household property insurance which includes house insurance, home P&C insurance, instrument insurance and car insurance. It services primarily for individual farmers.
The second is property for ranch owners including infrastructure insurance, corporate insurance, liability insurance and others. Its services cover the whole agriculture industry chain.
The third is insurance for projects that connect 2 or more villages and for public security.
3. Accident & health insurance for rural residents
The social security program in China are not well-implemented in rural areas. Several rural residents are not well covered in the program. The micro-life insurance and health insurance are well received in some areas.
How digital insurance players' layout in rural areas
After gathering related information, we found that insurance in rural area is actually not neglected by digital insurance players and they have already made arrangements to step into the market.
Ant Financial, prioritizing on online shopping insurance in rural area
Insurance Business Department in Ant Financial has launched rural insurance scheme in March, 2017. This scheme will co-operate with Alibaba Group's rural strategy and focus on developing insurance products related with online shopping for rural areas.
According to data released by Ant Financial, they have provided insurance covers for up 58 million rural residents in 2015, which was a 42% increase.
Before cooperating with China United Insurance Holding, Ant Financial has already launched agricultural instrument insurance on Tmall.com.
China P&C insurance, combining agriculture insurance with Internet
China P&C insurance is a leader in agriculture insurance in China, they have founded an information lab with National Agriculture Information Center. The lab will use Internet, satellite and drones to cover the inspection process in insurance.
They also have up to 65,591 service offices throughout the villages in China. They have built those offices into an insurance platforms on which rural residents can learn, inquire and buy insurance.
China Pacific Insurance Corporation, cooperating with Ganjie
CPIC has signed a strategic cooperation with Ganjie, an online shopping platform for rural areas. They will exploring the rural areas with a pattern of insurance plus online shopping platform.
JD.com, implementing Rural Finance with insurance
JD Finance has announced that they are going to form a long-term, full-scale and multi-level cooperation with insurance institutions in areas like rural finance. Specific sectors include agriculture financial services, mobile finance in rural areas and risk management improvement in rural areas.